Delivery Information
Order by 2pm Mon-Fri for FREE next working day delivery within UK mainland, excludes Scottish Highlands and Islands.
Orders placed after 2pm Friday and over the weekend will be delivered on Tuesday or Wednesday, if it's a Bank Holiday on the Monday.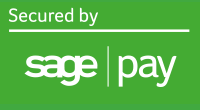 Safe & Secure Payments
Sage Pay is the easy way to pay for your products. Well established and one of the securest on-line payment method.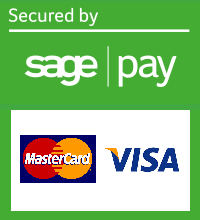 Payment Cards Accepted
When checking out your goods, you will be directed to the Sagepay secure payment site.
Electric Chainsaws
Cobra Electric Chainsaws
Cobra Electric Chainsaws have been designed for the gardener in mind. Whether it's for small tree felling and pruning or perapring firewood then this selection of Cobra Electric Chainsaws are for you.
Bosch Electric Chainsaws
High quality Bosch Electric Chainsaws offer excellent performance, with a wide range of models to suit most applications. The new cordless battery system provides near mains electric output with its state of the art technology developed from the industrial Bosch power tool range.
Makita Electric Chainsaws
Makita Electric Chainsaws and Cordless Chainsaws are ideal for the homeowner and professional alike. Offering power and convenience from mains electric or cordless battery technology, without the maintenance associated to petrol powered equipment.