Delivery Information
Order by 2pm Mon-Fri for FREE next working day delivery within UK mainland, excludes Scottish Highlands and Islands.
Orders placed after 2pm Friday and over the weekend will be delivered on Tuesday or Wednesday, if it's a Bank Holiday on the Monday.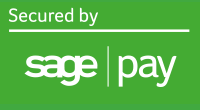 Safe & Secure Payments
Sage Pay is the easy way to pay for your products. Well established and one of the securest on-line payment method.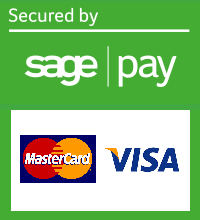 Payment Cards Accepted
When checking out your goods, you will be directed to the Sagepay secure payment site. No need to register, just enter your card details and the payment will be taken care of and your order will be confirmed by email.

Welcome
Welcome to Mower Express.The online store for gardening machinery and equipment. Whether you are a homeowner, schools estate manager or a landscape gardener we have the right garden machinery equipment to suit.

About Mower Express
Mower Express offer one of the largest ranges available online in the UK, suppliers of petrol, cordless and electric lawnmowers as well as all types of gardening machinery. Free delivery and exclusive special offer discounted prices throughout the store! Garden equipment including, grass trimmers, brushcutters, hedgecutters, garden shredders, strimmers and hedgetrimmers.

Looking for the best deals on tillers, garden cultivators, as well as rotovators, we have the right machinery for your vegetable allotment. Autumn tidy up equipment, garden vacuums, leaf blowers, leaf sweepers and wheeled lawn vacuums are all in stock for immediate despatch. Discounted prices available on power pruners, lawn scarifiers, aerators, chainsaws, water pumps, generators, garden sprayers, log splitters, pressure washer and much more!

Your first choice for all your garden machinery equipment needs.. Mower Express!

Also being added daily are Parts and Accessories.

Contact Us Page
For general enquiries email info@mowerexpress.co.uk or
Telephone 0844 880 7770 Monday to Friday 8am to 5pm

Links Page
Links and details of useful contacts and website on garden machinery, tools and review information.

News Page
For all the latest news on garden machinery and tools developments.

Keep checking the website for one stop shopping for your Lawnmowers, Spare Parts and Accessories.
New Items added daily

Cordless lawnmowers proving a big hit with consumers
Autumn and Spring months are an ideal time for Leaf Blowers and Garden Vacs. Whether you have a small garden or a larger garden area needing industrial type blowers and vacs eg
Billy Goat
we have the right ones for you,
We also stock an extensive range of interchangeable gardening tools,heads and handles made by,
Wolf Garten.
Any spare parts for any gardening machinery that you cannot find on our site then please feel free to call or email us as we will only be too happy to help as we can normally get the part for new and old gardening machines
Call us on 0844 880 7770 or email info@mowerexpress.co.uk