Delivery Information
Order by 2pm Mon-Fri for FREE next working day delivery within UK mainland, excludes Scottish Highlands and Islands.
Orders placed after 2pm Friday and over the weekend will be delivered on Tuesday or Wednesday, if it's a Bank Holiday on the Monday.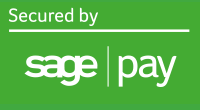 Safe & Secure Payments
Sage Pay is the easy way to pay for your products. Well established and one of the securest on-line payment method.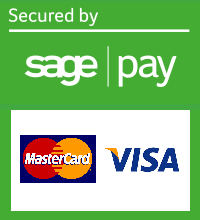 Payment Cards Accepted
When checking out your goods, you will be directed to the Sagepay secure payment site. No need to register, just enter your card details and the payment will be taken care of and your order will be confirmed by email.
Scarifiers & Aerators

At Mower Express, we supply leading brands of Garden scarifiers, including electric & petrol scarifiers from Bosch, Cobra and Makita. We offer Free Next Day delivery to UK Mainland. We are confident that you will find a a scarifier that is suitable for your needs.

Cobra
Cobra Scarifiers will pick up moss, weeds and leaves from your lawn with ease.
Bosch
The Bosch Lawn Raker is excellent for dealing with moss. With its 20 spring steel tines, it gently combs out moss and thatch or leaves. The innovative Jet-Collect System creates a powerful airflow to blast everything into the collection box, therefore preventing annoying blockages. The Bosch Verticutter cuts deeply into the turf for effective removal of moss, ready for reseeding.




Brill
Brill, the leading German manufacturer provides a comprehensive range of Electric and Petrol Scarifiers. With innovative design and reliable engineering, Brill scarifiers are great addition to the garden shed.
Makita
Makita Petrol or Electric powered scarifiers provide a fast and efficient way to improve your lawn. Removing moss, cross growing grass and weeds stimulates grass growth. A healthier lawn made easier with Makita.
Sheen Aerartors
Sheen hollow tine aerators improve turf growth by increasing soil aeration vital for healthy growth. By removing turf cores from the lawn root growth and drainage is significantly improved. Apply approved top dressings for even greater effect. The perfect tool for the keen gardener who takes a pride in their lawn.