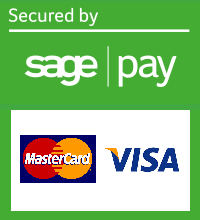 Payment Cards Accepted
When checking out your goods, you will be directed to the Sagepay secure payment site.
After filling in your address details, click next then it will ask you to confirm your order.
Once you have done this it will take you to the payment page with a choice of card payments.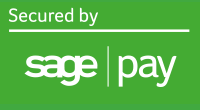 Safe & Secure Payments
Sage Pay is Europe's leading independent payment service provider (PSP) and is one of the most trusted payment brands. The Sage Group, a FTSE 100 listed Global accounting software company. Each year process over 4 billion payments securely online and over the phone.