Delivery Information
Order by 2pm Mon-Fri for FREE next working day delivery within UK mainland, excludes Scottish Highlands and Islands.
Orders placed after 2pm Friday and over the weekend will be delivered on Tuesday or Wednesday, if it's a Bank Holiday on the Monday.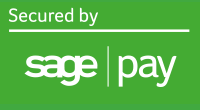 Safe & Secure Payments
Sage Pay is the easy way to pay for your products. Well established and one of the securest on-line payment method.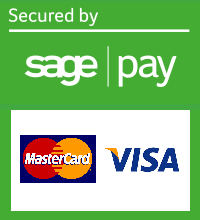 Payment Cards Accepted
When checking out your goods, you will be directed to the Sagepay secure payment site. No need to register, just enter your card details and the payment will be taken care of and your order will be confirmed by email.
Lawnmowers
Lawn mowers for all types of gardens, compact to extensive lawns. petrol, electric, cordless battery, or simply hand propelled lawnmowers. Options of roller, four wheeled, cylinder or hover.

---
Trimmers & Brushcutters
Brushcutters and Trimmers are ideal for clearing long grass and thicker hedge row material. 2-stroke or 4 stroke petrol, electric or cordless battery choices of power.

---
Hedgetrimmers
Whether you need a petrol, electric or cordless hedgecutters we have an extensive selection. Long reach hedgetrimmers are an excellent choice for those wishing to avoid the need for step ladders.

---
Chainsaws
From professional contractor to the occasional use preparing logs for your fire, Mower Express has a wide choice of petrol, electric and cordless battery powered chainsaws.

---
Multi-Tool Systems
At Mower Express you will find a range of tools with one power unit and interchangeable attachments. The Multi-Tool system comes with a Hedgetrimmer, Grass Trimmer and a Pole Pruner for reaching branches. The equipment also comes with an extension pole enabling you to reach further.
---
---
Petrol Cultivators
Garden culivators for tilling and preparing soiling in your vegetable patch, Mower Express have a wide range of petrol cultivators.

---
Leaf Blowers And Vacs
What ever the outdoor tidy job, Mower Express has the machinery to help. For clearing leaves and litter around the garden, paths or driveway, hand held blower vacs are an inexpensive option, either electric or petrol powered.

---
Lawn And Garden Care
A selection of Hand Carts, Towed Carts, Spreaders, Sweepers and Rollers all designed to help keep your Lawns and Gardens in their best shapes

---
Scarifiers & Aerators
Petrol and Electric scarifiers will improve the appearance of your lawn. Healthy grass looks greener and resists drought conditions. Remove moss and cross growing grass for a better lawn. Overseed or apply top dressings as required, following scarifing or aerating.

---
Pressure Washers
Pressure washers make light work of cleaning cars, patios and many other garden items. Mower Express offers pressue washers from Bosch, Ryobi and Makita with free mainland UK delivery.

---
Electric Shredders
Make your own compost from garden waste! Shredders are the environmental choice for the keen gardener looking for a green eco friendly alternative to burning or simply disposing of waste. Finely shredded cuttings makes excellent compost material.

---
---
Wolf-Garten Garden Tools
Quality Products from Wolf-garten. Hand tools, Extension Poles, Gloves.Garden Tools are usually covered by a 10 Year Manufacturer's Warranty (not wear and tear)

---
---
Generators
Professional and domestic generators from names you can trust.

---
Water pumps
A range of Electric and Petrol Water Pumps for clean and dirty water.

---