Delivery Information
Order by 2pm Mon-Fri for FREE next working day delivery within UK mainland, excludes Scottish Highlands and Islands.
Orders placed after 2pm Friday and over the weekend will be delivered on Tuesday or Wednesday, if it's a Bank Holiday on the Monday.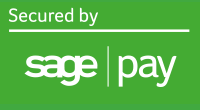 Safe & Secure Payments
Sage Pay is the easy way to pay for your products. Well established and one of the securest on-line payment method.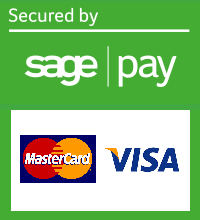 Payment Cards Accepted
Ego Power+ Cordless
Ego Power+ For Power Beyond Belief


At Mower Express we are always trying to improve the gardener's enjoyment whether you are mowing or trimming the lawn, hedgetrimming, blowing leaves or using a chainsaw. Mower Express now have a range of Ego Power+ products to do just that. The Battery on the EGO Power+ range has been developed with a unique patented Arc Lithium technology that keeps it cool and therefore working more efficient and for a longer period of time. This is achieved by the Arc design and by each cell being surrounded by a unique Keep Cool allowing the battery cells to be spread about and not packed together and thus keeping the cells cool.10 years of research and development means that this Ego Power+ range will give you the power of petrol products but without the noise and fumes. The industry's first 56-volt Lithium-Ion battery. It's all Power Beyond Belief.

Ego Lawn Mowers
Ego Power+ Lawnmowers will match petrol driven mowers for power. Powered by a 56v industry leading clean and green Lithium-Ion technology battery, you will amazed at how much quieter and fumeless it is compared to a petrol mower. The 56v battery will give you dependable power and performance ensuring you keep going until the work is done.
Chainsaws
Ego Power+ brushless motor chainsaws for longer life. Tool free chain tensioning. Auto lubrication system. Oil inspection window. Durable Oregon bar and chain
Hedge Trimmers
Ego Power+ Hedge Trimmers with Diamond ground dual action blades. Electric Safety Brake. 2 Speed Selector. Rotating Rear Handle.
Blowers
Ego Power+ Lawn Blowers with variable speeds.
Backpack Ego Power+ Blowers
New for 2017 is the easy to use and comfortable Backpack Blower that can be used with all the batteries in the Ego Power+ range. Ergonomically designed to give you the pleasure and comfort of clearing the leaves from your garden or driveway.